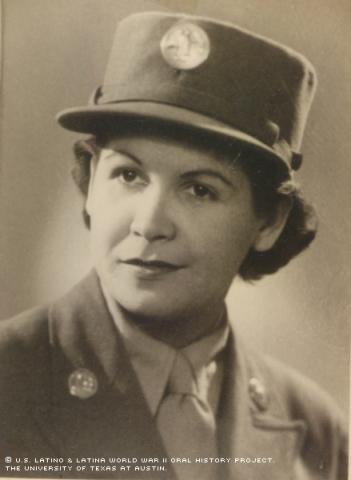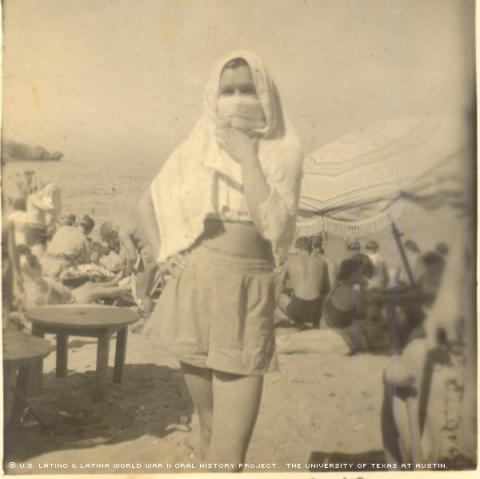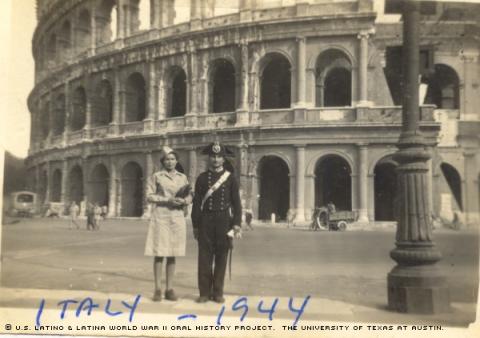 By Katie Kennon
Carmen Bozak's only memory of Dec. 7, 1941 -- the day Pearl Harbor was attacked by the Japanese -- is of a good friend and co-worker being stranded after her date heard about the attack on the car radio. The woman's date stopped the car in the middle of nowhere and told her to get out because he had to return to his base.
A policeman picked up Bozak's friend from a rural Virginia road and drove her to a nearby Salvation Army office, where she was given a bus ticket home to Washington, D.C.
"She was the lucky one," Bozak said. "She had a date. That's all I remember about that day."
Little did Bozak know that six months later she herself would join the war effort as a member of the Women's Army Auxiliary Corps, or WAAC. The group later became known simply as the Women's Army Corps.
Today, Bozak's life is still dominated by her experiences during World War II and her devotion to war veterans. In 1989, she started a chapter of WAC Vets in Fort Lauderdale, Fla., where she currently lives. She was the chapter's first president and also founded a chapter of the Society of Military Widows in 1998.
When Bozak isn't attending these organization's monthly meetings, she spends her time volunteering at the Oakland Park VA Outpatient Clinic, where she does administrative work, attending Veterans of Foreign Wars meetings, playing in her church penny poker club and traveling. Much of her traveling includes trips to WAC reunions and conventions. The last of these conventions was in Scottsdale, Ariz., on Aug. 24, 2005.
Bozak fondly recalls her memories of traveling overseas and of the friendships she made while in the Army. What she remembers less clearly, though, is her days before she entered the service. That part of her life seems like a century ago, she says.
Bozak was born Carmen Contreras, the oldest of three children, on New Year's Eve of 1919 in Cayey, Puerto Rico, near San Juan. She attended elementary school in Puerto Rico, where her mother, Lila Baudilia Lugo Torres, worked as a seamstress and raised her children by herself.
The family moved to New York City, where young Carmen attended Julia Richman High School. Upon graduating from high school, she went to work for the National Youth Administration. Shortly afterward, she took the Civil Service test and took a job as a payroll clerk in the War Department in Washington, D.C.
Bozak says the job at the War Department ignited her patriotism and excitement at the beginning of the war, and ultimately drove her to join the WAAC.
"Oh, I had to go," Bozak said. "I thought, it'll be a change. I'll get to travel. I was so happy that I did join, that I got a good job."
In January of 1943, Bozak, as one of 195 members of the 149th WAAC Company, set sail from New York's harbor for the European Theater. She remembers watching her ship pass by the Statue of Liberty and realizing that they were sailing off to foreign lands; she also recalls getting seasick.
Bozak says the women that comprised the 149th were chosen for their ability to speak more than one language. In particular, telephone operators were needed. Bozak felt special to be among them, she says.
"I was only out of basic training not two months, and I was going overseas already," Bozak said. "I was so happy, even though I got seasick, but by the time we reached the Strait of Gibraltar, I was feeling better."
Bozak was stationed in Algiers, assigned to the signal corps, for the majority of her time overseas. While there, she performed the duties of a teletype operator, transmitting encoded messages to the battlefield.
Algiers wasn't far from battlefield action. Bozak recalls that during her 18 months there, she witnessed four air raids and the dropping of a bomb near one of the group residences.
The group lived in a four-story apartment house across the street from Gen. Dwight D. Eisenhower's headquarters. Before that, they'd lived in a convent and later, in a museum.
Bozak says she and one of her friends seldom sought cover like the rest of the women in her unit. Instead, they liked to go up on the roof of the hotel where they worked nights to watch the artillery fire.
"We were never afraid," Bozak said. "Some girls were scared, but I never was. That's when I was young and foolish."
After her time in Algiers, Bozak spent a short time in Caserta, Italy, working in a palace and living in an old Army hospital before she returned to the United States.
She was discharged as a Technician 4th grade, and earned several medals, including the European-African-Middle Eastern Campaign Medal, two Battle Stars, a World War II Victory Medal, an American Campaign Medal, a WAAC Service Medal and the Good Conduct Medal.
After coming home, an eye infection she had contracted in Algiers flared up, and she was sent to Valley Forge General Hospital in Pennsylvania in July of 1945, which turned out to be a fortunate twist of events.
During a trip back to the hospital from Washington, Bozak met her future husband, Theodore J. Bozak, who was also a patient at the hospital. After dating for less than five months, the two married in Elizabeth, N.J. while he was still a patient.
"That was my lucky day [the day he was transferred to Valley Forge]," Bozak said. "That was the day I met my husband."
The couple was married for 46 years until his death in 1991. They have two sons, Brian and Robert, and a daughter, Carmen.
Bozak says her Puerto Rican heritage never deterred her from accomplishing any of her goals and that she was never the victim of discrimination based on her culture or her gender.
"Things were very different in those days," she said. "Nothing like the women in today's Army, who live and work in such [close] proximity to the men that they come back sexually traumatized."
She says she didn't teach her children to speak Spanish because her husband was of Polish descent and didno't speak the language. In retrospect, Bozak says she has big regrets about letting her heritage slip away, "and not teaching the children the Spanish language and other cultural differences."
It has been more than 60 years since she served the U.S. Army in World War II, but her time in the war continues be a part of her everyday life. Whether she is remembering her days of USO dances and of meeting the pope while on a pass in Italy, or is attending one of her many meetings, Bozak is living a life whose course was determined by a simple decision to enlist.
At the time of her interview, Bozak was looking forward to attending the 60th anniversary of the 149th WAAC Company in Des Moines, Iowa. The number of participants at the reunion was expected to be less than half of the first reunion in Hot Springs, Ark., in 1960, as many participants are "too old, or too sick to travel," she said, adding that she wouldn't miss the event for anything.
Mrs. Bozak was interviewed in Miami, Florida, on September 14, 2002, by Vivian Torre.