In honor of Hispanic Heritage Month the Voces Oral History Center and KUT 90.5 Austin have partnered to bring you stories from across the Voces archive. Features range from WWII to present day. Each day from Sept. 15 - Oct. 15 a new person will be featured on the KUT 90.5 airwaves. 
Voces, KUT and Texas Standard stories
In partnership with public radio across Texas, Voces works with Austin's KUT and Texas Standard, a statewide weekday program, to produce daily radio stories that are heard on 32 NPR stations across the state.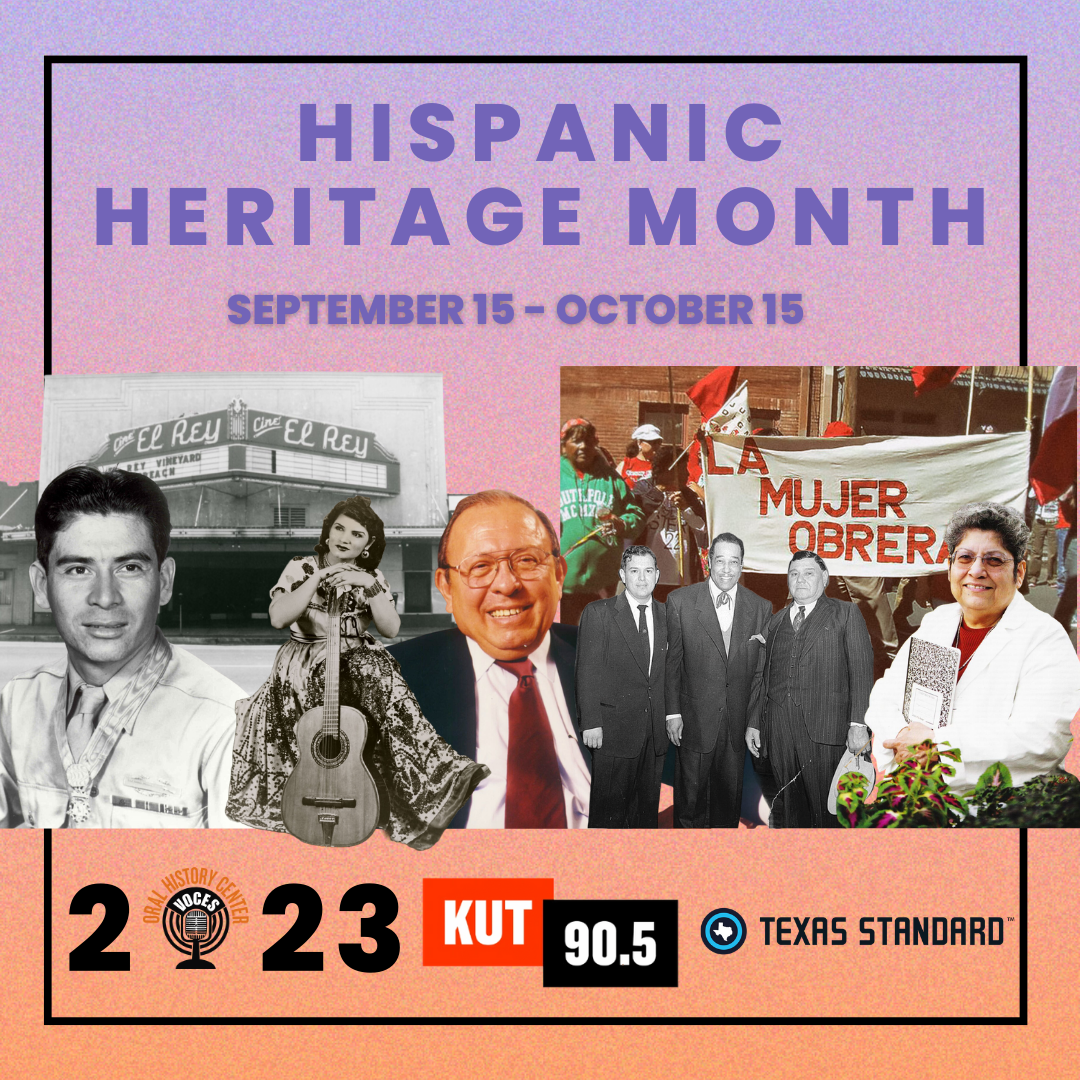 Listen to our 2023 Hispanic Heritage Series on Soundcloud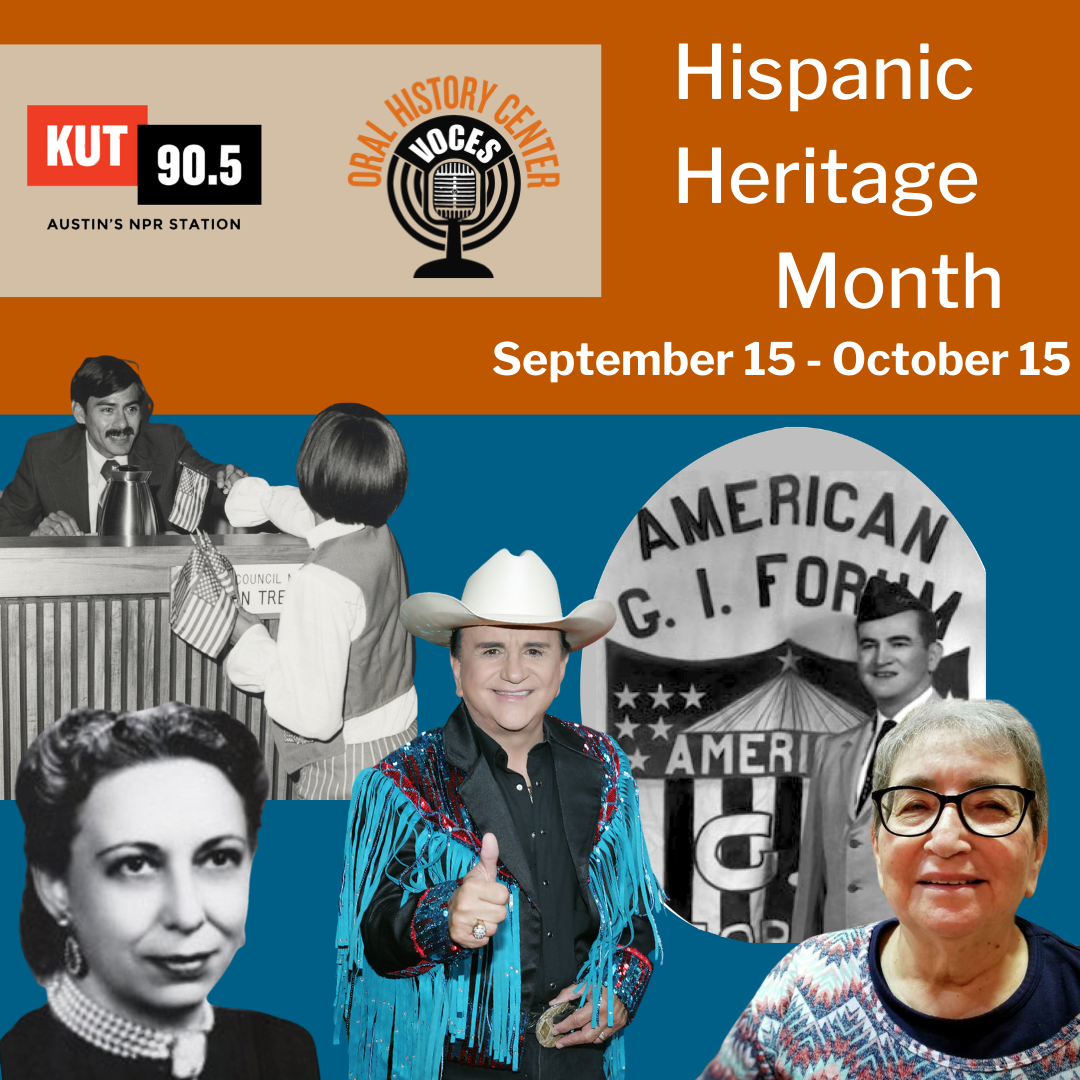 Listen to our 2022 Hispanic Heritage Series on Soundcloud