On the road with Voces Oral History Center
Voces Oral History Center conducts dozens of interviews every year. Some take place in a studio within the Moody College of Communication, others are in an individual's home or office. But the majority derive from Multiple Individual Interview Sessions (MIISes). The MIISes are generally outside of Austin and are major productions, involving as many as 20 University of Texas faculty, students, and volunteers. At the end of the day, a MIIS may have recorded as many as 14 interviews: seven in a morning session and seven in the afternoon.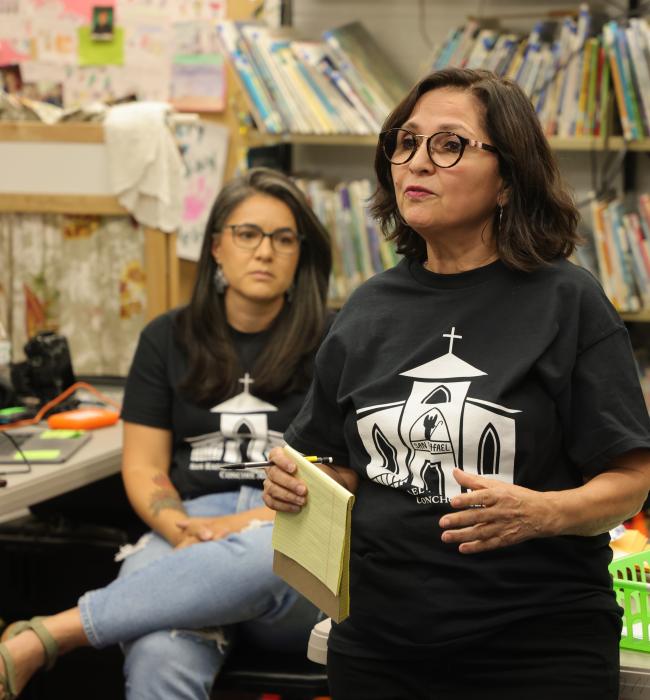 ---
The Oral History class researches an issue or era in U.S. Latino history and finds subjects to interview in a specific location. We schedule the trip, typically on a weekend.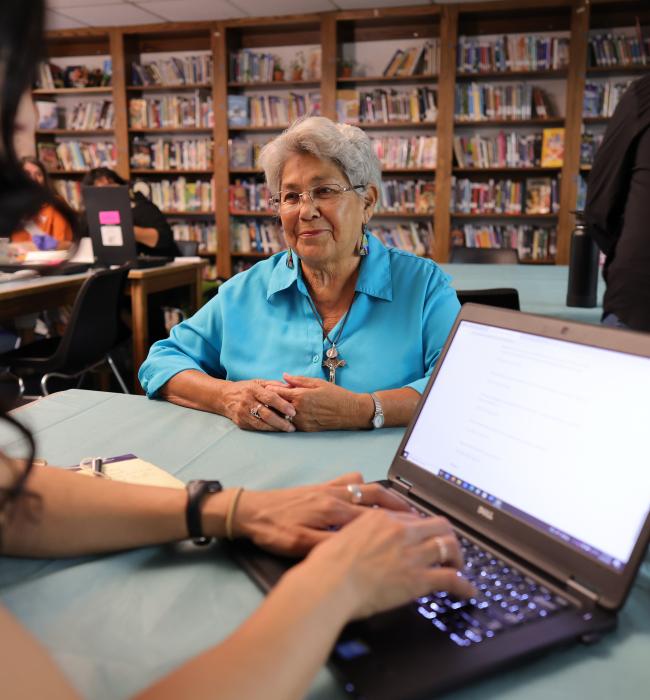 ---
We arrange a location such a school, library or community center with rooms we can turn into temporary video studios. We usually rent a bus to carry the interview teams and our audio and visual equipment, lighting and backdrops.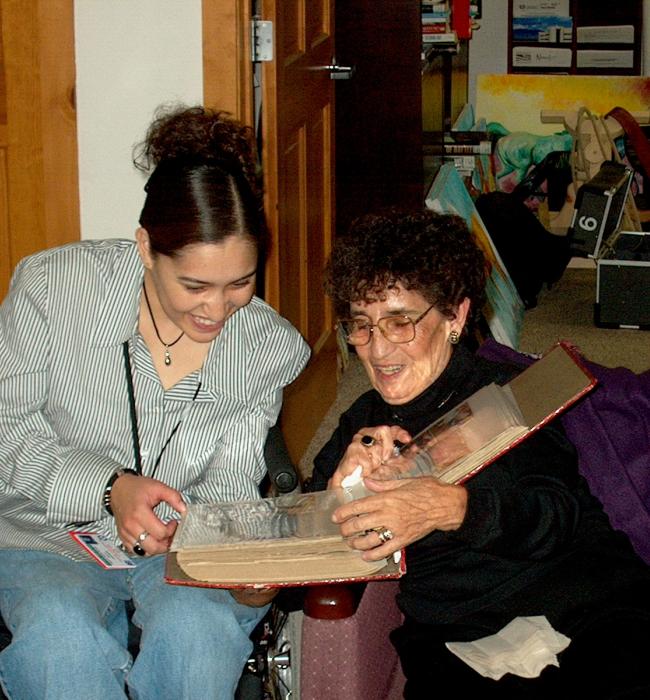 ---
Students are assigned specific interview subjects in advance. At the site, students work with the subjects on a detailed pre-interview form that includes family background, education, military service, career history and more.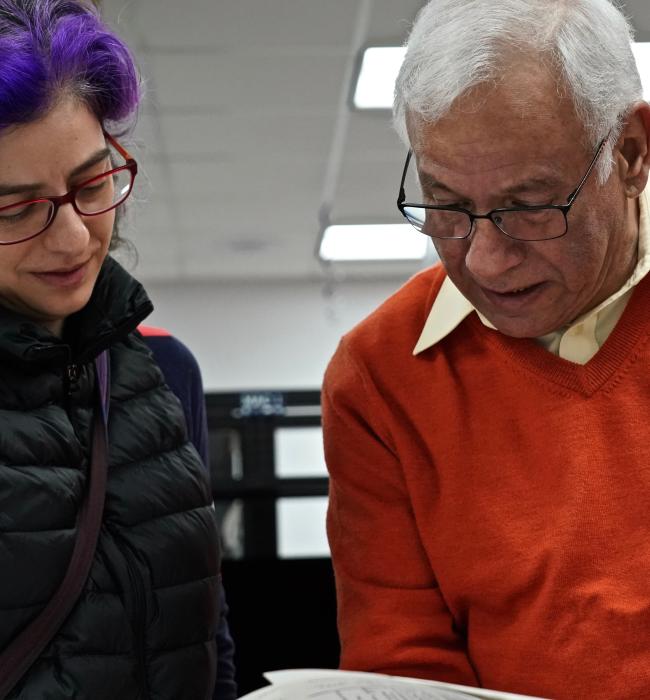 ---
Subjects often bring photos, military records and other documents, which we scan on site. The interviews typically last about two hours. We do up to 14 in a single day.
One of my biggest takeaways is just putting myself in a position to appreciate another person's perspective and getting to sort of reside in their lived experience. I think having engaged in this particular practice of listening to understand…made me more compassionate and more empathetic towards others.