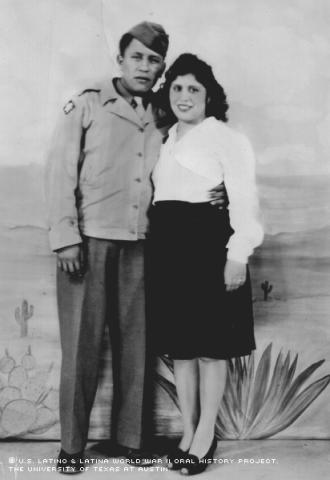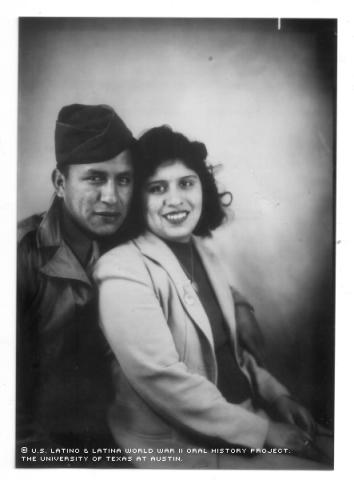 By Elizabeth Wilder
Diego Campa wanted nothing more than to live a simple American life while retaining his Mexican heritage.
Campa's family and friends held lively celebrations of Mexican culture, but outside this cocoon -- even at church -- he faced constant reminders Mexicans weren't always considered true Americans by mainstream society.
Campa was born Nov. 3, 1922, in Florence, Kan. His parents, Perfecto and Benita Campa, came to America in 1913 from Irapuato, in Guanajuato, Mexico.
Life as a Mexican American was hard in Kansas. The Mexican American community was small and Campa's parents worked hard to provide for their family. At the age of 16, Campa dropped out of high school to work; the racism he experienced at school is one of the factors that drove him to the working world, he says.
"I hate to say it, but even the Catholic Church had us separate," Campa said. "The white boys had regular seats for their schooling, but we had to sit on the porch."
He soon found working life wasn't much easier than school. After doing railroad maintenance, he says he found he couldn't escape racism.
Campa worked for Santa Fe Railroad for four years in Florence. There, he met the love of his life.
"I met her at a dance," Campa recalled. "I thought she was real pretty. We danced together all night and then we snuck off when her mom wasn't looking."
He married Ventura Lujano in September of 1942, but was only able to enjoy married life for five months, at which point he was drafted into the Army. Campa remembers being excited when he was drafted, but that his family and wife felt differently.
"I always wanted to go into the military," Campa said. "The only time I ever got out of Florence is when the Army took me. That's when I started seeing the country."
Campa was assigned to the 166th Combat Engineering Battalion and was sent to the European Theater.
He hoped to feel more equality in military life than in Florence, but says he soon found out that wouldn't be the case. Campa remembers the Anglo soldiers getting ahead of the Latino soldiers when standing in line, Anglos receiving preferential treatment from their superiors, and no Hispanics ever standing up for themselves.
"You feel different; like you're not wanted there, which is true," Campa said. "They'd [the white soldiers] come up and tell you, 'You better talk English so we can understand you!'"
Campa says he found his place in the Army among other Mexican American and Latino soldiers. He found comfort in the letters he received from his wife and mother. He missed Florence and was disappointed the Army hadn't turned out the way he'd hoped.
"I didn't like it, but I got used to it," Campa said.
Although his time in the Army and overseas was tough, it gave him the opportunity to see the world: He was in France, the Ardennes and Germany.
Campa attributes many of his skills to his experience in the Army.
"We learned demolition; how to put mines together, take them apart," he said. "You learn a lot of things in the Army."
Campa was discharged Oct. 24, 1945. The young soldier returned to Florence, but found life there was different than he remembered it. Campa, his wife and two children moved to Newton, Kan., 28 miles southwest of Florence, to start anew.
Life after the war came as a surprise to Campa. He wasn't sure what to expect, he says, but knew the war had changed him in many ways.
"I always thought whoever goes into the war doesn't come back," Campa said. "So I never really thought about what my life would be like after the war."
Campa returned to work at Santa Fe Railroad. Ten children and decades later, he retired -- a soldier who'd had a full life post-Great War after all.
Mr. Campa was interviewed in Newton, Kansas, on August 1, 2003, by Maggie Rivas Rodriguez.