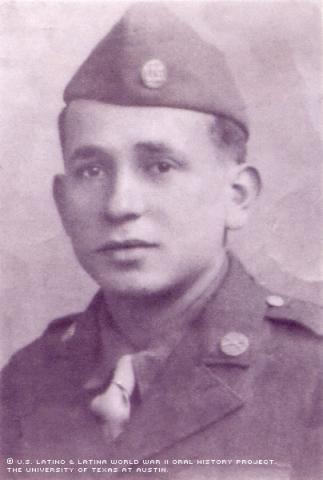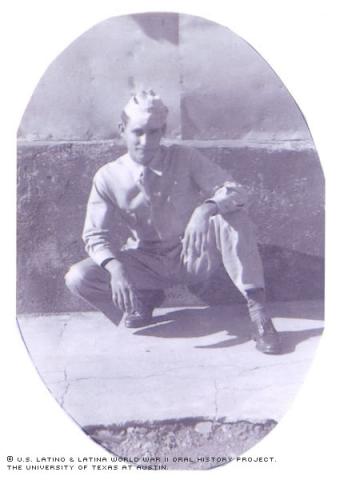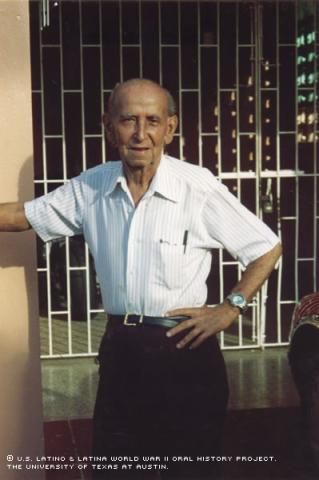 By Jenny Achilles
Fighting alongside his fellow Puerto Ricans in the 65th Infantry Regiment during World War II, Joaquin Amorós Santiago left a heritage that touches the lives of all children and grandchildren of those of the "Greatest Generation."
Amorós fought in WWII in the 65th Infantry from Puerto Rico. He says he fought for what he believed in and thanked the Lord when he returned home safely.
Born in Guayama, Puerto Rico, on August 25, 1921, Amorós remembers fondly his parents, Pedro José Amorós and Santos Santiago, and the strong Catholic faith they passed on to him.
"Especially my mother, who always made promises to the Lord and to the Virgin of Perpetual Help, who was her favorite virgin, that nothing would happen to us in the street," he recalled.
His mother's favorite holiday was Epiphany, says Amorós, adding that he and his siblings enjoyed playing with the toys the Three Kings brought them every year.
He also recounts his parents' care for their children in the face of natural disasters.
"What I remember the most was when a hurricane was coming and my parents put us under the house, and we were all sitting or lying down on the ground, because it was too low to stand; we waited like that for the phenomenon that frightened us," he recalled. "On two occasions the hurricane destroyed part of our house and, thank God, nothing happened to us, because of our parents' protective idea."
Amorós attended classes in Guayama up to the seventh grade, and then stopped due to economic constraints. Before the war as a young man, he worked in marketing and as an announcer at radio station WPAP. He also sang with orchestras and conjuntos.
Since Amorós was still a minor when he volunteered for the war, his father had to sign his papers.
"So I believe that if he signed, it was because he wanted to add his grain of sand to end the assassins that wanted to dominate the world," Amorós said. "He read a lot and was very aware of what was happening in the world at the time; he hated Hitler a lot."
When Amorós' unit departed for Europe, they arrived in Italy, at a town right above Napoli. Then they went to France and arrived two days after United States forces invaded Marseilles. From there, he says, they went to Germany. They were in a small town there when they learned of Hitler's death.
"That night there was news that Hitler had died burnt, that they'd burned themselves, him and his girlfriend Eva Brown," Amorós recalled.
His regiment remained in Germany and participated in the occupation of the country following the end of combat.
"From there, they allowed us the fraternization that had been prohibited between the Germans and ourselves – the occupation forces," he said. "There, we met the ladies, or the 'fraulines,' the girls of Germany," he said.
The infantryman came home at the end of 1945.
"We returned to Puerto Rico, with a warm welcome from the Puerto Rican government. At that time, we were the heroes of the [65th] Infantry," Amorós said.
Pride and gratitude mingled in his remembrances of the return.
"Thanks to the Lord that I was able to return without suffering any harm," he said. "Thanks to the Lord that we were alive, that Hitler was defeated …"
Amorós soon married his young neighbor, Julia Vasquez.
"She was my best friend since I was 15 years old," he said.
He also returned to radio work. His training in the Army had served him in his career, as he'd specialized in communications – specifically, morse code and the use of flags – wrote his niece, Carmen Amoros, after the interview.
Amorós later moved to New York and got a job at the Hotel Taft. He eventually returned again to Puerto Rico and worked in communications at the central post office.
Back in his military days, he says he never noticed any discrimination against Latinos.
"We shared in all our missions and diversions like good brothers," Amorós said.
Mr. Amorós was interviewed in Patillas, Puerto Rico, on July 10, 2004, by Carmen Amoros.