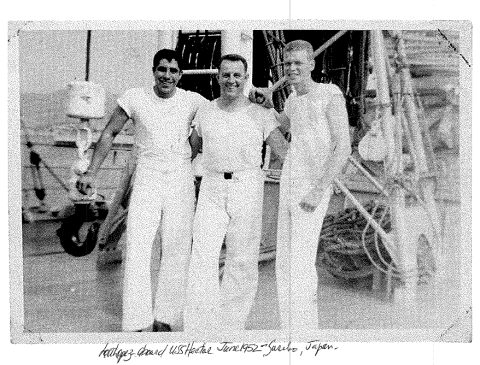 By the Voces Staff
Louis Lopez had a distinguished 29-year career as a police office in Denver. Long before community policing was a widely adopted practice, he focused on establishing good relationships with the minority communities where he worked, to defuse tensions with a department that was mostly Anglo and sometimes hostile.
He faced bigotry from some of his colleagues but never let it slow him down.
"I always looked at things straight in the eye, and I didn't take negative things" into consideration, Lopez said. "I always thought there was a better way of handling things, but you have to be involved. You can't do it sitting at your desk."
Lopez also used his own experience as an amateur teenage boxer to help create a youth boxing program that evolved into Denver's Police Athletic League, which provides sports and other opportunities to young people to help prevent juvenile crime.
Lopez is the second of three sons of Joseph Oniell Lopez and Elvira Archuleta Lopez. He was born on March 11, 1932, in the kitchen of their small Denver apartment. His father had rushed out to find a doctor, but Baby Lopez had arrived by the time his father returned.
His father was a machinist; his mother worked at a bakery and then a Samsonite luggage factory.
"My dad always worked and expected us to work," Lopez said. He recalls caddying at a local golf course, resetting pins at a bowling alley and working at a foundry. The Lopez boys could keep the money they made, but they learned the value of work. "That ethic has given me the drive I have today in terms of accomplishment and achievement," he said.
Lopez grew up primarily in Denver, although he spent a short time in San Francisco when his father got a job at a shipyard during World War II. Back in Denver, he recalls walking a mile two or three nights a week to catch the streetcar to a downtown Denver boxing gym. He was 13 or 14 when he got involved, and he became a talented young boxer, participating in the annual Golden Gloves competitions.
He recalled an early experience with discrimination. When his parents purchased a small house, the neighbors circulated a petition to keep the family out. His parents did not back down, and over time, Lopez said, "We won over all of those people who had signed the petition."
"My parents were very patriotic; they believed in this country, despite discrimination," he said.
Lopez graduated from high school in 1950, when the Korean War was underway. He signed up for the Navy Reserves, then asked for active duty. After training at the Great Lakes Naval Training Center near Chicago, he was put on a troop transport ship headed for Japan.
In May 1952, he ended up in Sasebo, a port city near Nagasaki, serving on the USS Hector, an AR7 repair ship for the 7th Fleet. He was one of 12 Latinos among about 800 men on board. Lopez worked in the foundry, casting parts for ships that had been damaged. "We repaired a hell of a lot of ships," he said.
The Hector sat in Sasebo, and destroyers would pull alongside for repairs, with sometimes six or seven ships waiting for help. Once a month, the Hector weighed anchor and sailed up to the 38th parallel for a period of time. "And for that, we got combat pay," Lopez said.
He was awarded the Korean War Service Medal, the United Nations Korea Medal and the National Defense Service Medal.
After the war, he went to work in the shipping department at Samsonite in Denver, married Carol Borrer on Nov. 29, 1952, and then went overseas again with the Navy. He was discharged three months early, in November 1953, so he could be home for the birth of his first child, Barbara. Lopez attended classes at the University of Colorado extension center and in January 1955 joined the Denver Police Department as one of two Latinos in his recruiting class and one of just four Latinos on the 500-man force.
The Latino officers were treated differently, he said. While there were plenty of good cops, "there were a lot of rednecks, drinkers, carousers," he said. "I had to work alongside them."
At a roll call one day, he overheard an Anglo officer tell another one, "You know you're standing next to a Mexican." The second officer replied: "It's all right because I have my Mexican repellent on."
As a patrolman working in poor minority neighborhoods on Denver's east side, Lopez said he focused on establishing relationships with children and teens. At the time, almost 90 percent of the police in minority neighborhoods were Anglo, and some of those officers were verbally abusive and ignorant of cultural differences, which sometimes led to unfair treatment of "helpless people," he said.
Lopez said he never forgot the treatment he received from what he calls "low-brow, Neanderthal-type individuals" who had "no business being police officers." He let his performance speak for itself: He made detective in just five years and sergeant shortly after that.
As a detective in the robbery detail, Lopez helped solve "case after case, some big bank robberies." He later helped form Denver's first SWAT unit. In that role, he once prevented a suicide by running up the stairs of a five-story building and grabbing a naked man who was about to jump out of a window.
In 1968, his commander asked him to help start a youth boxing league. Denver businessman Bill Daniels had offered to pay the costs, with a plan to create a farm system for a future professional league.
Lopez helped put together a program by recruiting local Golden Gloves coaches and fighters, using a city recreation center as their base. The young boxers were all Latinos, except for one African-American, Lopez said.
He hustled for donations for the twice-a-month matches: Someone would donate hotdogs, he'd get day-old buns from another source, and someone else would contribute free Pepsi. The boxers' mothers sold burritos during the fights.
"We took those kids all over the country," Lopez said. At a national PAL competition, his team took second place, with five individual championships. The program later expanded to include baseball, football and basketball, evolving into the Denver PAL that now includes more than 7,000 youths.
Lopez was a lieutenant in charge of juvenile operations, commanding the Gang Unit, when he retired in 1984. He says the police department is more diverse than in the past but still has a ways to go.
"It has changed to some degree," he said. "The pressure has come from the outside, not a result of the department's wanting to embrace" minorities. "We have to see more Latinos advance, in terms of sergeants and lieutenants and captains and chiefs. For the number of officers in the department, we have a low number of Hispanic officers at the command level."
Lopez is proud of his police career, which included about 70 commendations. He's created scrapbooks with news stories about him and photographs as well as a copy of an illustrated journal he kept, for his daughters, Barbara Nash and Jane Amicarrella. (His son Paul, a police officer who died in 1981, received the Denver Police Medal of Honor posthumously in 2013.) Lopez graduated from the FBI Academy in 1984, and has taught or lectured at several Colorado colleges.
He also is a master USA Boxing official and has officiated at hundreds of amateur and professional events. In 2011, he was honored by the Colorado Golden Gloves Charities for his volunteer work. In 2012, he was inducted into the Colorado Golden Gloves Hall of Fame.
But, he added, "I am most proud of my accomplishments with my family" and with PAL.
Mr. Lopez was interviewed by Joseph Padilla in Denver, Colorado, on Sept. 7, 2011.