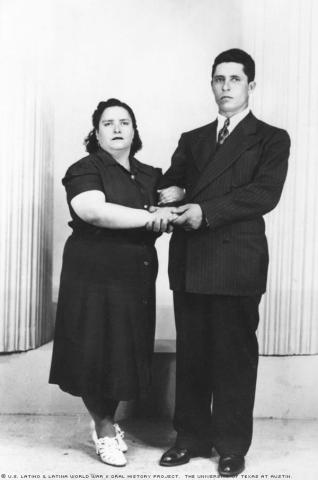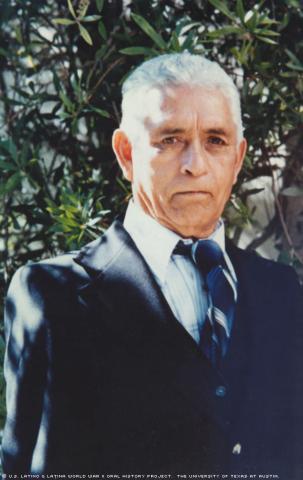 Shortly after Marcelino Ramirez Bautista's mother, Petra Ramirez, died in 1916, Bautista's father took young Bautista with him when he left Zacatecas, Mexico, for New Mexico in search of work.
When Tiburcio Bautista lost his job in the United States, he and Bautista moved back to Mexico, where Bautista later met and married Anastacia Muñez Robles on June 7, 1930, in Zacatecas.
Bautista worked in the Zacatecas area's many mines until World War II, when he was hired for the U.S.' Labor Worker Program, also known as the Bracero Program, and worked for the railroad in the States. Being apart from Anastacia and their six children was difficult, but he visited when he could.
"I remember him talking about the places where he worked, such as Ohio, Missouri, Kansas etc. I remember photos he sent to my mother[,] posing with co-workers wearing overalls on the side of the[i]r train," recalled Bautista's daughter, Mercy Bautista-Olvera, in writing. … "My father visited his family in Mexico during breaks he had from working. Mom would get pregnant during those times, and my brothers … and I were born. I did not know my dad as a young child, since he was always traveling."
After the war, braceros were sent back to Mexico. Buatista wanted to give his family more opportunities than they would likely have at home, so he immigrated to the U.S. and worked for the Sully Miller Construction Company until retiring.
"With the help of his sister Maria, who was already living in Los Angeles, he sent for us to come to [the] U.S. By that time [,] two of my sisters were already married and so they
stayed behind," Mercy wrote. "We came to the United States with my dad, and after many years my dad helped his daughters and families to immigrate[.]"
Bautista died in California on May 12, 1989.
Tribute by Mercy Bautista-Olvera, daughter of Marcelino Ramirez Bautista