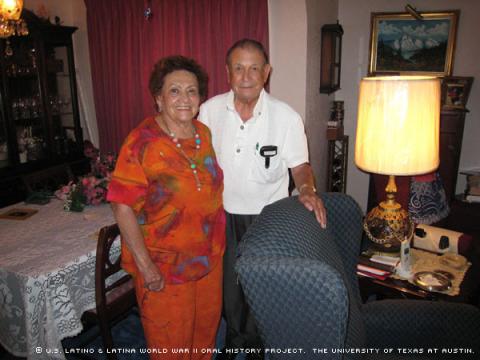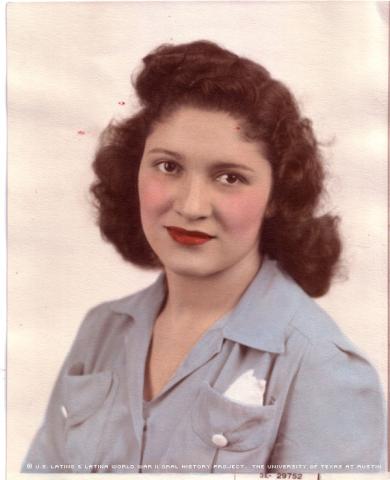 By Luther Xue
By the time President John F. Kennedy urged his fellow Americans in 1961: "Ask not what your country can do for you -- ask what you can do for your country," Maria "Cora" Ramirez already had been helping for 21 years.
During World War II, Ramirez volunteered at the Red Cross by spending two hours a day wrapping bandages for the troops. She also spent time preparing to supplement military issued clothing that the troops needed, especially socks.
"You never thought about doing any of this for money. You were very glad to do it because you were helping your country and also your family," she said.
The war affected Ramirez deeply, as it did many other people.
"Since I was the oldest, I would go out and buy groceries for the family," Ramirez said. "We would spend $6 a week, but we ate well. My mom and aunts would help each other out. … If you have to do things, you learn how to do them."
Ramirez was born in El Paso, Texas, in 1921, but soon moved to New Mexico, where she lived until high school. Her father, Frank Sepulveda, was a cattle rancher, and her mother, Lala Garcia Sepulveda, was a housewife. Before she was born, Ramirez said, the couple had gone to El Paso because Ramirez's grandmother in Mexico was sick. Her mother went into labor and as Ramirez put it, she was "accidently born in El Paso."
"My mother didn't even have a blanket to wrap around me at the time," she said.
Ramirez said she learned the values of respect and of helping others at a young age.
"I was brought up in a way where we knew our place," she said. "We would get to really know people before becoming friends. I would get to know the parents, what kind of people they were, and what they did."
Ramirez attended elementary school in Tyrone, N.M., near Silver City, and lived away from her family at that time. She stayed with and babysat for a family named Green while still in school.
"Every night after school, I would wash the dishes and take care of Mrs. Green," said Ramirez. "I met a lot of important people with them and I learned an awful lot from them. They were all doctors or lawyers."
Ramirez moved back to El Paso after her first year of high school and earned her diploma from El Paso High School. Her college plans were derailed, however, when she became ill with rheumatic fever. It took her several years to recover.
She never returned to school. However, she realized the importance of education.
"Education will make you what you are and open doors," she said.
During World War II, Ramirez began working at a local store, Popular Dry Goods Co. She worked in the baby merchandise department, where she took inventory every month. She also helped tutor women who worked in the store. Ramirez said she taught them how to act properly and that some of them would later get jobs at influential places, such as the Pentagon.
She also met her future husband, Conrado, at the store.
They married about two years after meeting and eventually had two sons and a daughter.
Ramirez recalled feeling an enormous amount of patriotism as a result of the war.
"I loved my country a lot more after the war," Ramirez said. "We loved our country so much, if we knew someone who had died, we prayed for them and went to church for them. We all knew we were at war; we all felt [we] were at war. We prayed for the people and for our country."
After the war ended, Ramirez started cafeteria meals at Our Lady of the Valley Catholic School, in El Paso, making burritos for the school and selling them for $1 each. She also was a den mother for Boy Scouts and a troop leader for Girl Scouts. She received a plaque for her 40 years of service.
She said that she also encouraged people to exercise their voting rights, and served as a precinct judge.
She attributed her success to her congeniality.
"You have to treat people how you want to be treated. … Always think of others and treat them like humans," Ramirez said.
(Mrs. Ramirez was interviewed on July 20, 2007, by Joanne Sanchez‐Rao and on Aug. 1, 2008, by Maggie Rivas‐Rodriguez in El Paso, Texas.)