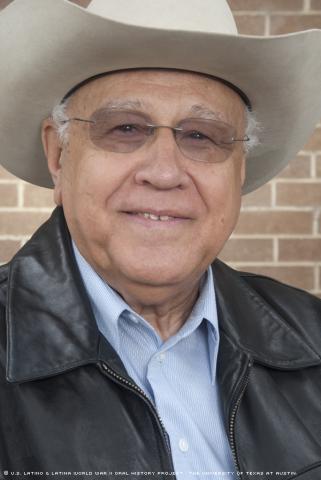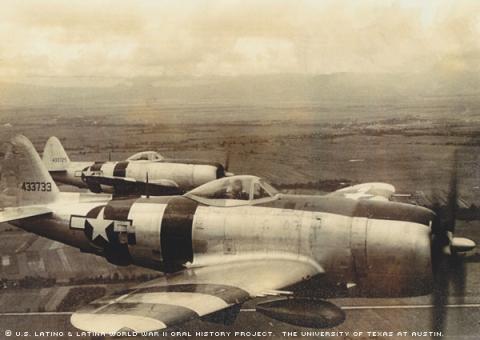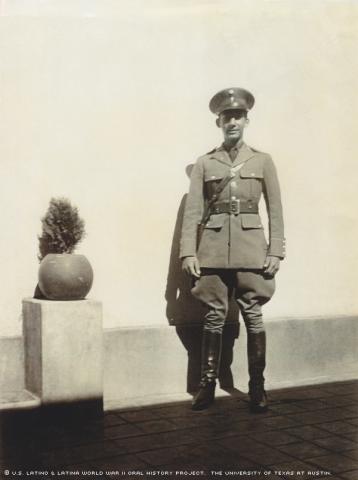 By Vidushi Shrimali
Mercurio Martinez Jr. has never served in the armed forces, but both he and his hometown of Laredo, Texas, have been touched by veterans from World War II, the Korean War and the Vietnam War.
Martinez said his community always held an immense respect for war veterans.
Martinez was just a child during World War II, and most of his memories of Pearl Harbor are based on movies made about the atrocities of the war. He was a teenager when North Korea invaded South Korea in 1950. He recalled watching with friends the newsreel war reports that played before movies in the theaters. He remembered feeling impressed by the veterans returning from Korea.
"I was aware of the conflict, but didn't have as much knowledge as I should have," Martinez said, adding that extracurricular activities and his school basketball team, the only sport his small school offered, took up most his attention.
But he did recall one vivid childhood memory from the World War II era. He remembered that his mother took him to Convent Avenue in Laredo to watch the Mexican soldiers from Escuadron 201, a unit that provided air support to the United States against Japan, march across the border into Mexico, headed home.
"There was a tremendous turnout, a tremendous amount of applause honoring these soldiers returning from the war," Martinez said.
In 1960, shortly after his first child was born, Martinez was ordered by his draft board to report for a physical in San Antonio. Martinez took the bus with the one other man who was called from Zapata County. Martinez was allowed to return home without taking the physical because of President John F. Kennedy's executive order that exempted married men with children from service.
Martinez, who was 72 at the time of his interview, continued to live most of his life in Laredo. His six children and 18 grandchildren all called Laredo home.
His father moved to Laredo from the family's ancestral hometown in nearby San Ygnacio, located in what is now Zapata County. Martinez's great-grandfather settled and defended that land from Native Americans in the 1700s.
Since then, his family was involved in public service to Texas.
Martinez's father was the first person to keep records on county finances as county treasurer, and he was known as the "historian" of Zapata County, 30 miles south of Laredo. His father also co-authored a book on the history of the region.
Martinez continued his family legacy by serving on the Laredo Community College Board of Trustees, turning around a 25 percent county deficit as Webb County judge, and as a regional director of the Small Business Administration under President Jimmy Carter, turning Region 6 from the worst-ranked of 10 regions in the country to number one.
Besides the time he left home to attend St. Mary's University in San Antonio, a brief stay at Colorado State University under a fellowship, and the weekdays he spent in Dallas while working at the Region 6 Small Business Administration office, Martinez spent the majority of his life in his hometown.
Martinez described Laredo, which had a population of about 240,000 in 2010, as still the very close-knit, bi-cultural community of his youth, where "everybody knows everybody [because of the] strong identity with [the original] old families" of the town. He never experienced racial discrimination in public places. He said the Anglo and Mexican inhabitants have always meshed well together.
"None of us grew up with what I call a chip on my shoulder," Martinez said. Martinez was the first child of his father from a third marriage, which meant there was a huge age gap between himself and his father. Martinez credited this age gap for the emphasis his father put both on education and honorable character.
"Frequently [he] made a remark that education is not carried in a gunny sack," Martinez said. "He was very strong in that both I and my sister got a formal education."
Martinez attended Saint Augustine Parochial School, a private Catholic school, until 12th grade, after which he enrolled in the local community college. After transferring to St. Mary's University, Martinez graduated with a degree in accounting in 1959.
After graduation, he married his high school sweetheart of seven years and joined the community college as a business instructor, where he said he could tell the difference between his Korean War veteran students and others because of the dedication and importance the GI Bill recipients placed on education.
"They came in with a totally different attitude [because of their service,]" Martinez said.
Throughout his teaching career, Martinez continued to come in contact with other veterans, including those from the Vietnam War. He continued to serve his country in other ways and maintain a close relationship to his family. In the summer of 2009, he took a cruise to Alaska with his wife, children and grandchildren to celebrate his 50th marriage anniversary.
"You have to try to improve the quality of life of your community, and you are trying to improve the quality of life of your children and grandchildren, and that's important," Martinez said. "When you are able to do that, you are able to leave a good legacy in your community."
Mr. Martinez was interviewed in Laredo, Texas, at Laredo Community College on March 6, 2010, by Frank Trejo.