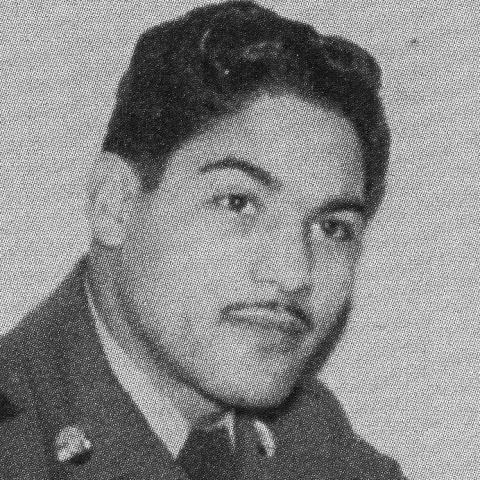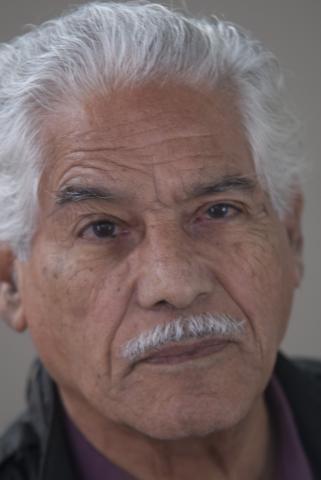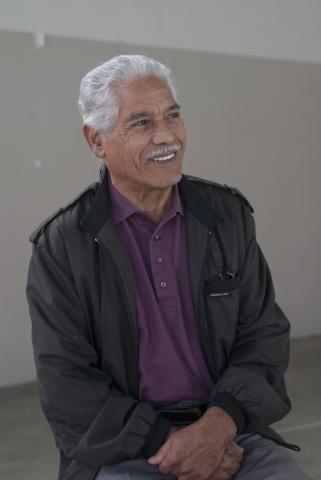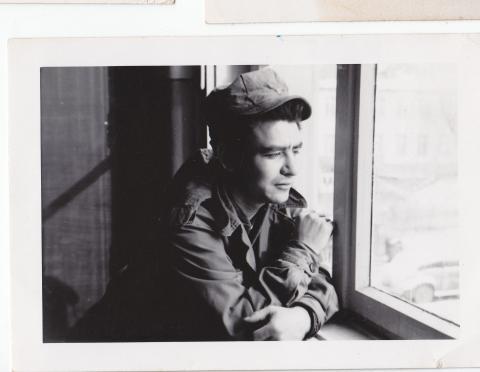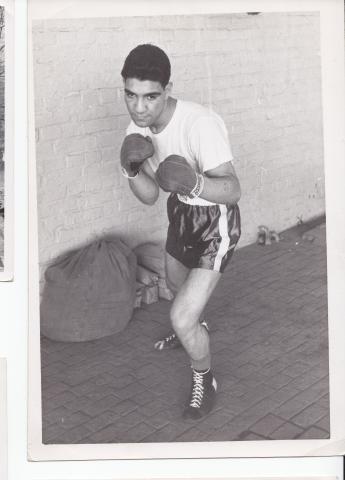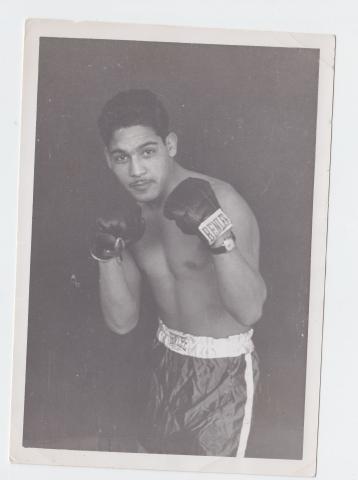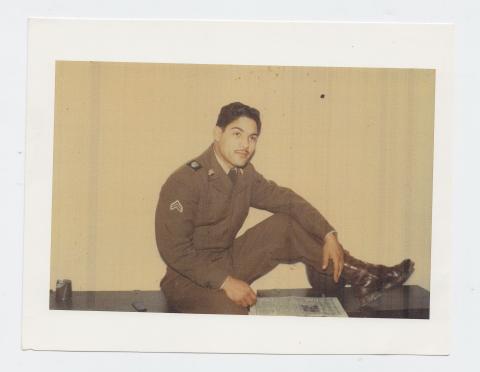 Interviewed by
Henry Mendoza
Philip Cervantes mastered the science of destruction as a specialist in explosives and demolition in a military career during the earliest years of the Cold War.
Born in East Los Angeles, California, in 1929, Cervantes was the fourth of 11 children. His mother, Catalina Rodarte, tended to the household, and his father, Antonio Cervantes, was a carpenter in the construction business, venturing to destinations where work was available.
Cervantes began to work with his father while attending junior high school. He spent his Saturdays watering down concrete for him.
"I took to work fairly easy. I was strong enough," Cervantes said.
After graduation, Cervantes went straight into the workforce, following his father into the construction business. His friends, on the other hand, had a tough time finding work and ended up enlisting in the military at the start of the Korean War.
In 1950, Cervantes was drafted into the U.S. Army.
"To serve your country is just like work," Cervantes said.
Cervantes was a member of the Army's 12th Infantry Regiment/4th Infantry Division at Fort Ord, California, and completed basic training at Fort Benning, Georgia.
Cervantes and his friend Frank Flores were sent to Germany, where they entered Headquarters Company, 2nd Infantry Battalion. Maneuvering and soldiering were the main duties carried out in Germany, as the battalion established positions at German borders.
Cervantes explained that postwar Germany did not have a military because it was forbidden. However, Germany had guards who patrolled the borders. American troops also held station at the borders.
In Germany, Cervantes and the rest of the troops heard little about the war in Korea. When asked if he remembered hearing when the Korean War ended, Cervantes said he did not.
During his time in Germany, Cervantes learned about explosives from Flores' reading books. Learning the craft led Cervantes to becoming a demolition man in maneuvers. He destroyed bridges.
"I would be called into headquarters in a tent, [and] be briefed on the map to what bridge to knock out," Cervantes said. "When briefing ended, the driver takes you out to the bridge, and I was supposed to knock them out."
Cervantes was discharged from the U.S. Army in November 1952 and went back home to work in construction to support his family.
Cervantes has wondered about Flores because they never saw each other again after being discharged. He went to several American Legion posts in the Los Angeles area to see if Flores was a member but had no luck finding him.
"He was my closest ally," Cervantes said.
Cervantes recalls his military years as a time of friendships and personal growth.
"It was a good experience," Cervantes said. "You get together with guys all over the country and learn new things, and I made new friends. Learning the Germans and Europeans, it was all good."
Mr. Cervantes was interviewed by Henry Mendoza in Los Angeles on Jan. 7, 2011.