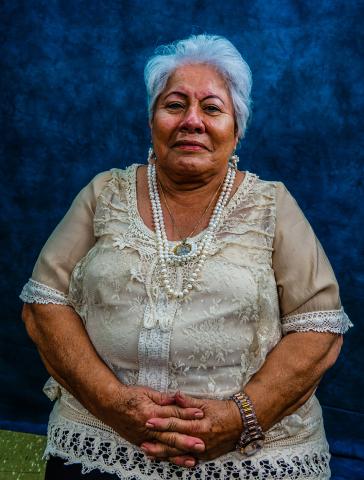 Interviewed by
Cecilia Gonzales
For 45 years, Rachel Medina Ayala was an educator in Brownsville, Texas, working her way up from elementary school teacher to assistant superintendent.
Ayala was born May 13, 1947, in Brownsville to Francisco Medina and Maria Torres Medina.
She credits her educational success mainly to her parents.
"When we graduated from high school, it wasn't a matter [of] 'Are you going to go to college?' It was a matter [of] 'Where are you going to go to college?'" Ayala said.
Ayala graduated from Brownsville High School in 1964 and completed a bachelor's degree in education in 1970 at Texas A&I University in Kingsville (now Texas A&M University-Kingsville).
Back in Brownsville, Ayala became an assistant principal at Russell Elementary and was later relocated to Stell Middle School as a principal. She eventually rose to the position of assistant superintendent, where she developed her stern and outspoken manner.
"I was the fifth female principal in a district in a male-dominated profession," Ayala said. "If I was not assertive, they would have eaten me up. It's a natural thing for me, a natural reaction if I was to survive in that profession."
Ayala devoted 45 years to Brownsville Independent School District before retiring.
Ayala said the educational system has improvements to make in its funding, especially in the Southmost area of Brownsville.
"I don't know why when it comes to education … that we have to fight for any sort of funding. The kids are our future," Ayala said. "It's not where you go; it's what you make of yourself."
Ayala and the late Albert Ayala had three daughters, Myrta Garza, Marisol Treviño, and Rachel Renee Ayala. All three daughters are principals in Brownsville schools.