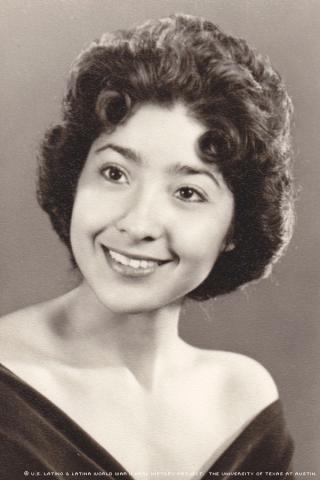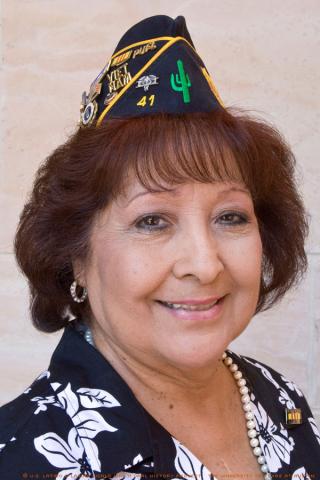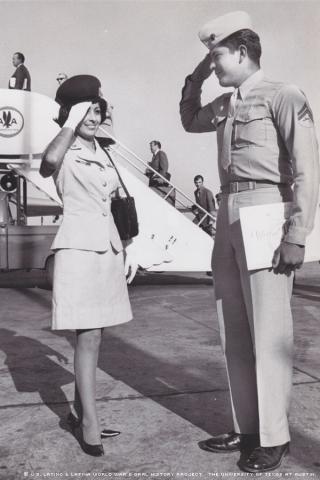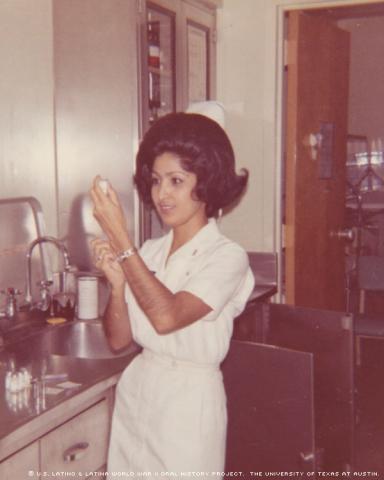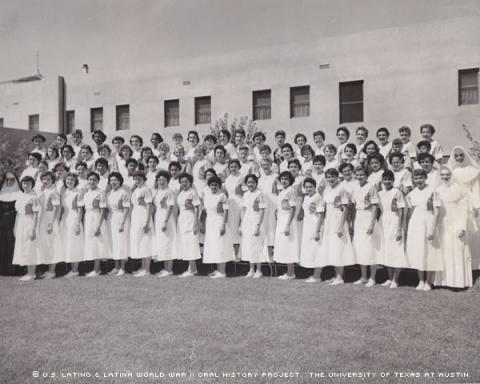 By Ben Wermund
As a captain in the U.S. Air Force Nursing Corps, Rita Brock-Perini provided care to thousands of soldiers, as well as guidance to hundreds of nurses in the largest Air Force hospital in the United States during the bloodiest years of the Vietnam War.
Some of the soldiers, who were often drafted right out of high school, had suffered severe physical and psychological wounds. Caring for them took a toll on the younger nurses at the hospital, Brock-Perini recalled.
"For them, seeing these young people that were as young as they were was extremely difficult," said Brock-Perini, who was about 30 years old at the time. "It was very sad because they would get very emotional about it. We had to take care of the patients, but we also had to take care of some of our nurses."
Brock-Perini had 10 years of nursing experience, so she was prepared in a way that most of her peers were not.
She was born on Oct. 17, 1938, in Phoenix. She was raised on a ranch and spent most of her childhood outdoors playing games with her seven sisters and two brothers. Her father, Pedro Abeytia Jr., was a truck driver, and her mother, Eleanor, was a housewife.
Brock-Perini was often the only Latina in her classes because she knew English as well as Spanish -- though she was never allowed to speak Spanish in the classroom or at recess. The students who spoke Spanish were placed in separate classes.
"Unfortunately, because I was placed in a class where I was the only Hispanic, our schedule was different from the other Hispanic children," Brock-Perini said.
Her interest in nursing first began in elementary school, where the school nurse would let her help out. When she attended the all-girl, Roman Catholic St. Mary's High School, the nurse encouraged students to volunteer in her office. Brock-Perini took the job, checking in students and doing paperwork.
By the time she graduated from St. Mary's in 1956, Brock-Perini knew she wanted to go to nursing school.
"I came from a large family and was always helping to take care of my siblings," she said.
At 17, she entered St. Joseph's School of Nursing in Phoenix, where she earned a nursing degree after three years.
By the time the Vietnam War began, Brock-Perini already had a job as a nurse. Then, about 10 years into her career, she heard an Air Force recruiter speak at a nursing seminar she attended. One of her brothers had joined the Marine Corps right out of high school, and she had always considered joining the military. Brock-Perini became the first female in her family to enlist, seeking an opportunity to go back to school.
She used the GI Bill to earn a Bachelor of Science in Nursing.
"In those days, there really was not a lot of help in the way of scholarships -- particularly for females -- so if I wanted to go to school, I had to figure out some other way to do it," Brock-Perini said. "I had worked my way through nursing school, so I knew I was going to have to have some help, if I wanted to go to college. I decided that was one of the ways to do it, so I volunteered."
Brock-Perini attended Officers' Candidate School in Wichita Falls, Texas, graduated in 1959, and was stationed at Lackland Air Force Base in San Antonio. As the war intensified, she was assigned to the Wilford Hall Medical Center, a part of Lackland (that is now called the San Antonio Military Medical Center South). It was the largest Air Force hospital in the nation at the time.
"We had to be very efficient in the way that we worked, because we had numbers and numbers [of wounded]," she said. "They never stopped coming."
She said she worked with a group of medical corps people.
"None of us were adapted to military life," Brock-Perini said. "We were officers by virtue of our degrees."
Capt. Brock-Perini served shortly after the Tet Offensive, an extremely bloody string of attacks by North Vietnamese and Viet Cong forces against South Vietnamese and U.S. interests that started Jan. 30, 1968, the first day of the Vietnamese New Year.
"We had air evacs coming in almost every eight hours, and we were jam-packed with patients," she said. Brock-Perini would check the manifest from every evacuation flight for her brother's name, just in case.
Brock-Perini's unit, which provided support to pilots, saw gruesome injuries at the hospital: infected wounds from gunshots, shrapnel and punji stick piercings. Punji sticks were bamboo sticks that Viet Cong fighters would sharpen, dip in feces and stick in the ground as a trap for American soldiers. Punji stick wounds were extremely dangerous, she recalled, and if they were not quickly treated with antibiotics, the subsequent infection might require amputation.
The injuries were overwhelming for many of the younger nurses. Brock-Perini guessed the ages of her subordinates to be mostly from 21 to 23.
"Taking care of the nurses came naturally," she said. "It was the bloodiest part of the war, and you typically have all kinds of shortcomings. We were short of staff, supplies, medications. We didn't want somebody to become so overwhelmed that they wouldn't be able to function properly. I think we looked at it as something that was our responsibility."
The life and death situations began to wear on Brock-Perini. In 1971, before the end of the war, she left the Air Force and took an administrative job with the American Red Cross. She obtained her Bachelor of Science in Nursing degree from Arizona State University and became active in veterans' groups, including the Veterans Medical Leadership Council. It is an organization founded in 2001 that advocates for the U.S. Department of Veteran Affairs. It also offers to help returning veterans find health care and jobs.
Her BSN degree provided her with the opportunity to learn leadership and responsibility, along with her nursing skills.
"Those of us who can do anything to make [veterans' lives] better should be willing to do it," she said. "Had it not been for all of these people -- for all of those before me who were in the military in all of the wars … it has improved life for the rest of us. And it has certainly preserved our rights, the rights that we want for ourselves and what we want for our children and our grandchildren, and our legacy to come."
(Ms. Brock-Perini was interviewed on Aug. 14, 2010, in Phoenix, by Samantha Salazar.)