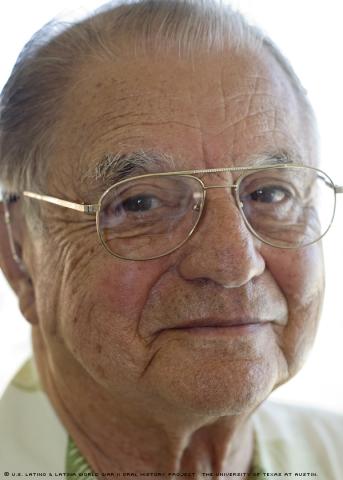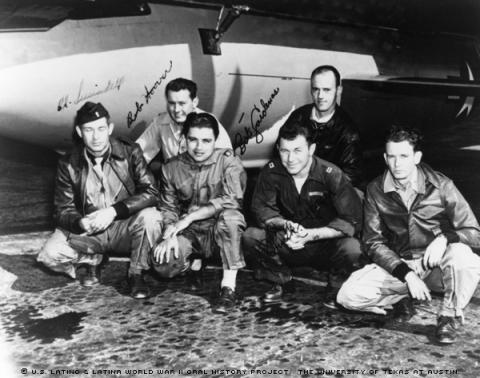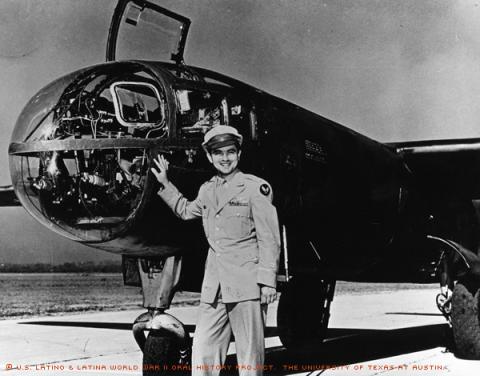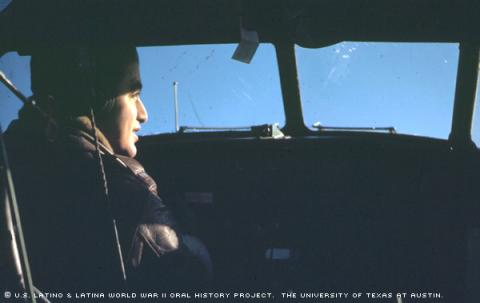 By Rachel Platis
In 1939, National Guard Pvt. Robert Cardenas was in the final stage of obtaining a full scholarship to the California Institute of Technology, having just completed two years of pre-engineering study at San Diego State College. In one hand, he held a letter regarding the scholarship; in the other, a letter from his commanding officer:
"Welcome, Private Cardenas, we are going to the Philippines," Cardenas recalled the communiqué reading.
And that was that. Cardenas said he never viewed himself as having a say in the decision to leave San Diego, where he had lived since he was 5.
"I did not have a choice because military orders must be followed," wrote Cardenas in an e-mail after his interview with VOCES.
On the way to the Philippines, a young officer in Hawaii asked him, "What are you doing here when you have two years of college?"
"It was an embarrassment to be a private with two years of college," Cardenas said. "I didn't realize it then like I do now, but back in 1940, two years of college was pretty good."
Little did he know that the couple of years of college would help pave the way for a long and successful military career. Not only did Cardenas serve in the Air Force through World War II, Korea and Vietnam, but he worked his way up to brigadier general and earned the Distinguished Service Medal, the Legion of Merit and the Distinguished Flying Cross, among other honors.
Before Cardenas reached the Philippines, the young officer gave him some papers to sign that would soon have him on his way to becoming an aviation cadet at the Allen Hancock School of Aeronautics in Santa Maria, Calif.
At first, he was hesitant at the prospect of learning to fly planes "because it sounded pretty dangerous. … I had no dreams of flying, but the opportunity came," Cardenas said.
Learning to fly helped establish Cardenas' decorated career and his 34 years in the U.S. Air Force. Along the way, he helped start a glider school, became a flight test officer, flew in combat missions, piloted experimental aircraft and worked as an executive in the private sector.
Regardless, Cardenas was not thrilled at the prospect of missing out on his scholarship. He admitted that his first thought was to "wash out" of the military, in an attempt to take advantage of his scholarship and earn a degree at Caltech.
"You will learn that you have a good little voice and a bad little voice talking to you all the time," Cardenas said. "My bad voice said, 'Maybe you can wash out and go to Caltech,' and that sounded good to me."
But Cardenas wasn't allowed to wash out. One officer called him out on it, and, from that day on, Cardenas said the insides of his thighs were black and blue from being slapped with the flight-control stick, which is what happened when a tightly strapped-in pilot in a dogfight, or practicing for a dogfight, made a maneuvering mistake.
After he mentally committed himself to the task, Cardenas took full advantage of everything the military had to offer, and his career skyrocketed. When talking to students and audiences, he said he stresses the importance of recognizing opportunities.
"There's no such thing as free lunches or luck, but there are [opportunities], and they'll come at you a million times," said Cardenas, adding in writing after his interview, "You will make your luck by the opportunities that you take or pass by."
******
After his pilot school graduation, the military sent Cardenas to California to help establish the Army Air Corps Glider School, where he became a flight test officer. He eventually was promoted to chief of the Bomber Section of the Flight Test Division at Wright Field in Dayton, Ohio.
During World War II, Cardenas was put in charge of the development of invasion gliders at an aircraft lab in Ohio. Before too long, however, he was assigned overseas at the height of the war.
In 1944, as part of the 506th Bombardment Squadron, he flew his first mission on the B-24 Liberator.
On his 18th mission, Capt. Cardenas' plane was shot down over Germany when its right wing was severely damaged by a shell and both engines caught on fire. He landed on the German side of Lake Constance, and he walked along the north side of the river at night to evade the Nazis.
"I went down, and the Germans never got me," he said. "I walked along the river at night and started swimming across, which is when I made a fatal mental mistake."
As a child, Cardenas swam miles in the ocean. However, three miles in the ocean is far different from traveling the same distance in freshwater.
"I think I had a near-death experience," he said. "First it was panic, then resignation, then a kind of calmness. Then, a Swiss man in his rowboat tapped me on the head."
Rescued and taken to Switzerland, Cardenas was eventually flown back to the United States to recover from a head injury.
"As an only child, my mother was very protective and scared I might hurt myself," Cardenas said. "My parents were floored when I went down, and [they] assumed I was KIA, or Killed in Action."
After recovering from his injury, for which he was awarded the Purple Heart, Cardenas attended instructor school for the B-24 bomber and became a test pilot. In 1945, he began piloting experimental aircraft. He recalled becoming the chief test pilot for bomber aircraft and flying many different prototypes.
Cardenas was also assigned as officer in charge of operations. He recalled being the command pilot in 1947 for the bomber that launched Capt. Chuck Yeager in the Bell X-1, the first aircraft to exceed the speed of sound in controlled, level flight. And after that project, he was assigned as chief test pilot of the new eight-jet-engine B-49 flying wing. That led to the development 40 years later of the B-2 stealth bomber, Cardenas added in writing after his interview.
******
During the Korean War, Cardenas was assigned to Okinawa and then to the Pentagon, as 1st commander of the Air Force Special Operations Force. During the Vietnam War, he flew F-105s in combat missions over North Vietnam. He flew non-Vietnam War missions as well. For example, he went on a classified mission to the Himalayas in 1962.
During the Cold War, he was assigned to Belgium, where he was a part of joint military planning operations in response to the Soviet blockade of Berlin.
"The tour of duty in Belgium was a command established originally in Paris right after the war, then the HQs were moved to Mons, Belgium. As the U.S. deputy to 'Live Oak,' I reported to Gen. Goodpaster, commander of the the Supreme Headquarters Allied Europe (SHAPE). It would take a book to be specific. Basically, we would call the Soviet bluff if they tried to close the road, rail or air routes to Berlin. A tripwire for [World War III]."
In addition to his military accomplishments, Cardenas was finally able to earn his bachelor's degree from the University of New Mexico. At the time of his interview, he was especially proud of his 60 years of marriage to his wife, Gladys Gisewite Cardenas, whom he called a "wonderful woman and devoted wife."
"My sweetheart in Dayton wouldn't marry me as long as I was a test pilot," Cardenas said. "When I called and told her I wasn't anymore, we went to Las Vegas and got married."
Cardenas retired from the Air Force as a brigadier general in 1973. At the time of his interview, he lived with Gladys in San Diego. They had four girls and three boys. Each of their sons served in the military.
Cardenas continued to serve with groups, boards and councils after his retirement. According to his personal biography (see www.bobcardenasyb49.com/biography.htm), in "1983 he was appointed to the White House as the California coordinator for President [Ronald] Reagan's Southwest [Border] Economic Action Group. He resigned in 1985 and accepted an appointment by Governor [George Deukmejian] as Chairman of the Juvenile Justice and Delinquency Prevention Advisory Group, as well as a member of the California Council of Criminal Justice.
"In 1987 the Governor appointed the General to the California Veterans Board … [which is] the policymaking body for the California Department of Veterans Affairs. He left in 1993 to serve as Chairman of the San Diego United Veterans Council and as a Director on the Board of the Veterans Memorial Center & Museum."
Among numerous honors, Cardenas was awarded 10 U.S. decorations, named one of the 150 "Significant Sigs" of the Sigma Chi fraternity and was been inducted into both the Aerospace Walk of Fame and the Commando Hall of Fame.
"Things happened so fast and furious that I never had time to think about what happened in the past," Cardenas said. "But you learn from things that go bad and don't repeat them. I learned leadership."
Mr. Cardenas was interviewed in San Diego, Calif., on July 14, 2008, by Marc Hamel.