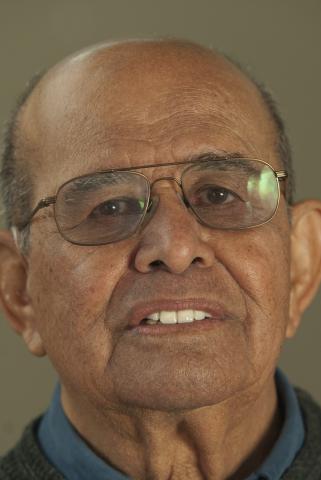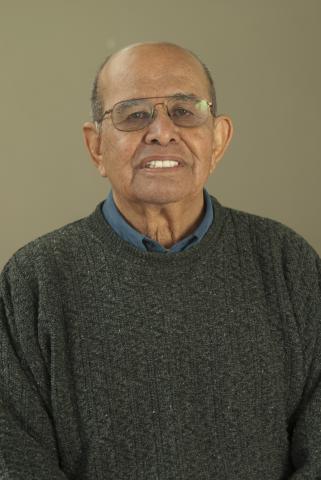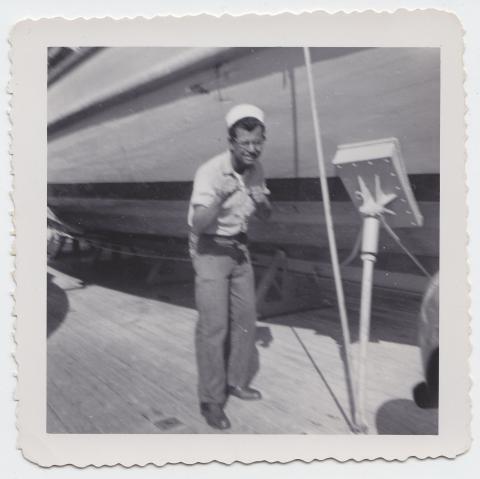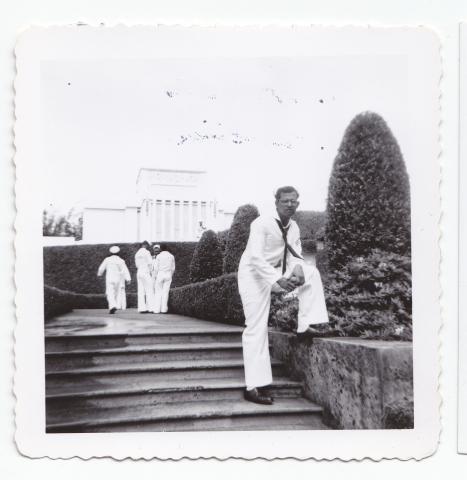 Interviewed by
Vicki Torres
By Michael John Loffredo, St. Bonaventure University
While many Navy sailors stepped foot on land to fight for the United States during the Korean War, Tereso Reza spent his years of service working aboard a ship. While not seeing action bothered him at times, he recalls his experience as "pleasant," and he returned unharmed.
Reza was born in East Los Angeles, California, on Sept. 23, 1931, to Salvador Reza and Maria Berroteran. He was the second-oldest of seven brothers and sisters.
Growing up, Reza and his friends played ball in the streets, went to the theater, and explored the cemetery across the street.
"Living across the street from the cemetery was interesting, especially when we went to the theater at night. We knew ways of getting through there. It was a lot of fun," Reza said.
He had male role models in his family who worked hard. His father was a cook at Little Joe's, an Italian restaurant in Los Angeles' Chinatown, and his grandfather worked in the mines.
"We had some hard times, but I would consider us luckier than others," Reza said. "Since my dad worked at the restaurant, he always brought home lunch meats that would turn into high-class sandwiches."
Reza enlisted in the U.S. Navy in June 1951 at the age of 19, along with his friend Pete Martinez. Reza was a volunteer, unlike most of his friends, who had been drafted. He believed serving in the Navy was safer than the Army, and that was a key factor in his decision.
"My mother was concerned, but my father was supportive of my idea to go into the service," Reza said.
Two weeks after passing the entry test, Reza and Martinez were shipped off. Once at the San Diego Training Center, Reza had no idea how he would be used or where he would be sent. During boot camp, he underwent numerous physical exercises. He later traveled to Camp Elliot, near San Diego, for swimming training and other preparation.
"The food wasn't bad. It was edible. It was very healthy, but don't forget we were fed by the thousands," Reza said.
Reza's Navy career consisted of working on deck. When his captain noticed his potential, Reza was given additional training to become an electrician. He was first assigned to the USS Iowa and later transferred to the USS Sperry, a submarine tender stationed in San Diego Bay.
During the Korean War, the Sperry crew was involved in overhauling and equipping submarines that participated in the conflict. Reza supported these duties by working on the second deck of the Sperry. He would clean the deck, pull cables, fix machinery, and help mend the ship.
Reza traveled to Hawaii aboard the Sperry, and he and his fellow sailors worked in the dry-dock near Oahu and had the opportunity to visit the other Hawaiian islands.
"I learned a lot and communicated with the people. We did a lot of sightseeing, went to the bars, and sun-bathed, " Reza said. "It was 1952. It wasn't too crowded. I remember the Sears and the post office and that was it."
As part of the Sperry crew, Reza later went to Chichijima, Japan; Puerto Vallarta, Mexico; and Mare Island, in the San Francisco Bay Area.
In June 1955, Reza was discharged from active duty with the rank of electrician's mate petty officer second class and transferred to the U.S. Naval Reserve.
Back in civilian life, Reza returned to Los Angeles and married Rita Garcia, a teacher's aide at Los Nietos School District. The couple had three sons, all of whom attended college.
Reza worked as a repairman at Westinghouse and as a stocker at a cabinet shop before getting a job with the City of Los Angeles as an inspector and dispatcher.
Mr. Reza was interviewed by Vicki Torres in Los Angeles on Jan. 7, 2011.