Published:
September 19, 2022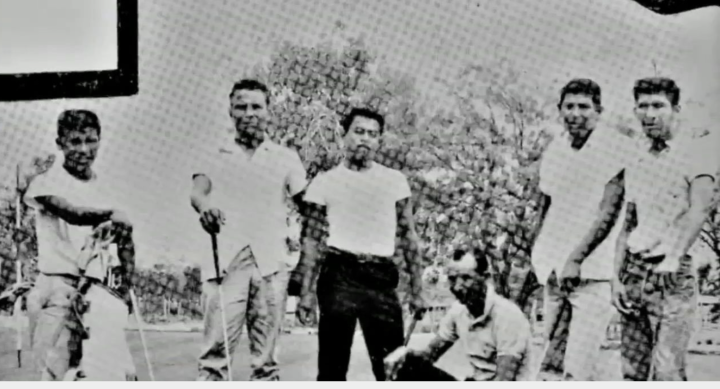 This story first appeared in the Texas Standard. An excerpt can be viewed below. To watch the full story, click here.
This story is part of a Hispanic Heritage Month collaboration with Voces Oral History Center based at UT-Austin's Moody School of Communication.
Today, Gene Vasquez calls his high school team's journey to becoming Texas state champions as a fight against "two very brutal forces."
"We were fighting brutal discrimination and brutal poverty," Vasquez said. "We didn't look at the golf game as a sport. We saw it as a job."
Vasquez and four of his friends worked as caddies at the San Felipe Country Club in Del Rio. The club did not allow Mexican American members so Vasquez and his friends could not play themselves on club green.
But Vasquez says when they caddied, they observed. They studied the golfers' swings and learned to predict how the golf balls would glide.
Being restricted from the country club's golf course gave them an idea.