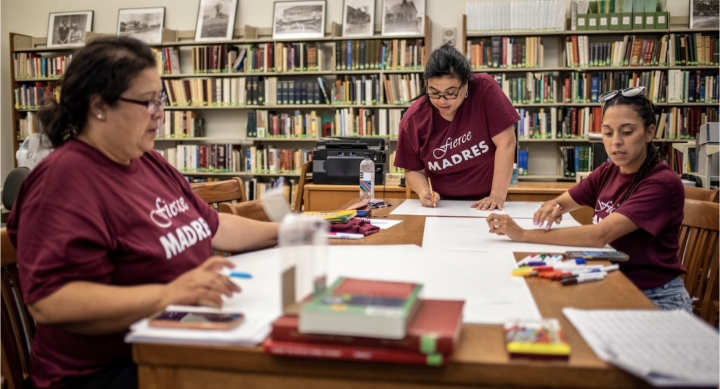 This story first appeared in the Washington Post. An excerpt can be viewed below. To watch the full story, click here.
The mothers and grandmothers filed into the school board meeting, a sea of maroon T-shirts with "Fierce Madres" emblazoned on their chests, ready to confront local officials after the shooting at Robb Elementary.
Angeli Gomez was called to speak first. On the day of the attack, she'd been briefly handcuffed by police as she tried to get into the school. The farmworker eventually jumped a fence and snatched her two sons from their classrooms.
"If nothing is done with this council to ensure the safety of our children, perhaps it is time for individuals who are willing to risk their lives for our children to fill your seats," said Gomez, 30, her braids brushing the words "Hispanic Moms United" on the shirt's back.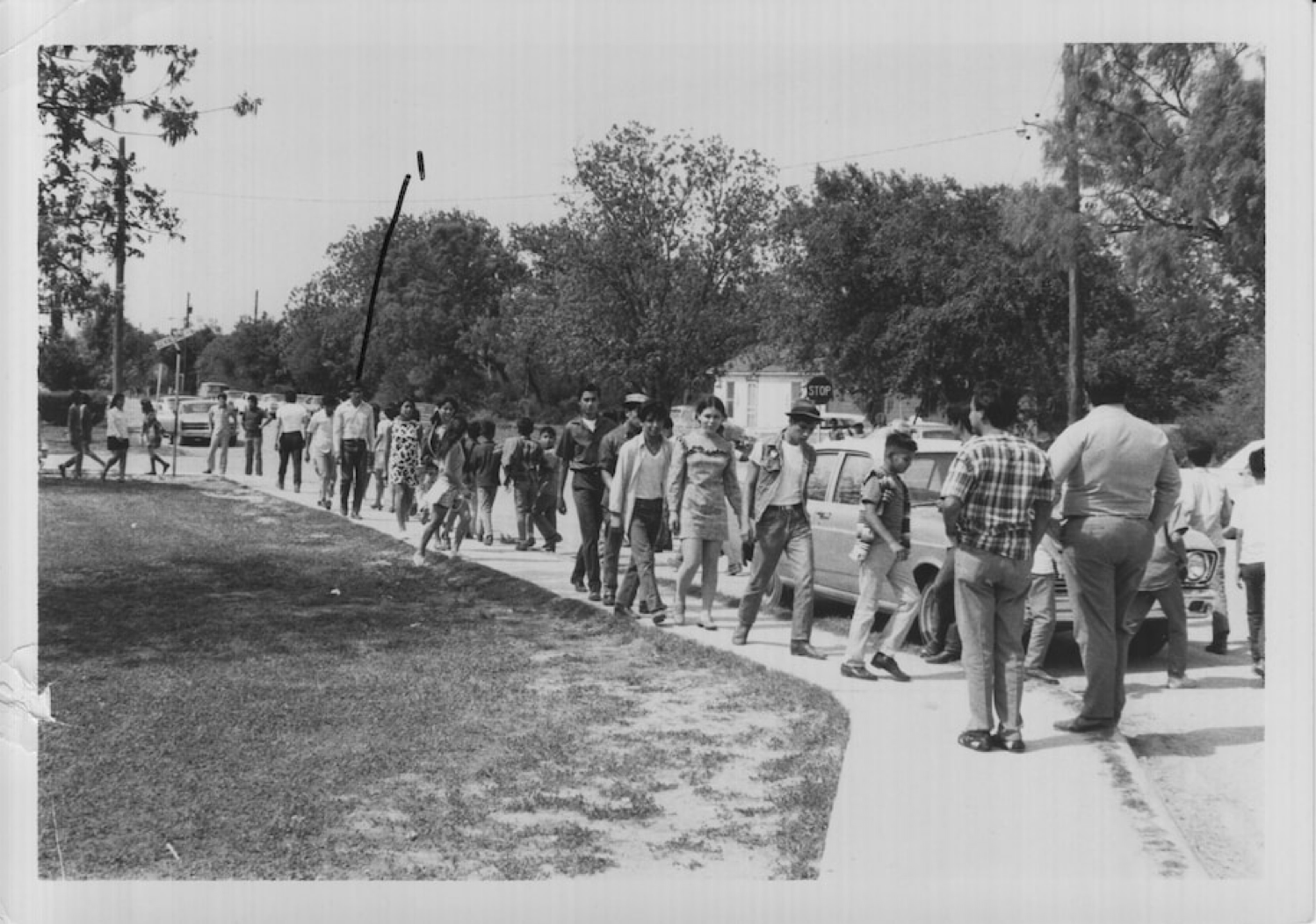 Students leave Robb Elementary in Uvalde during the 1970 walkout. (Alfredo Santos/Voces Oral History Center, University of Texas at Austin)